Proton Cd Player 2.6

Developer:
Proton Software - Salih GUCLU
software by Proton Software - Salih GUCLU →
Price:
0.00
License:
Freeware
File size:
0K
Language:
OS:
Windows Vista

(?)

Rating:

0

/5 (0 votes)
Full freeware Cd player
tags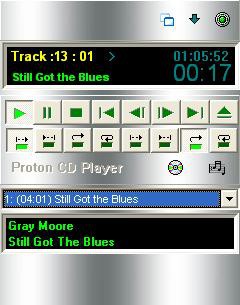 Download Proton Cd Player 2.6
Similar software

Flash Movie Player 1.5
Eolsoft

Flash Movie Player is a freeware standalone player for Shockwave Flash (SWF) animations, based on Macromedia Flash Player plug-in.

Proton Cd Player 2.6
Proton Software - Salih GUCLU



MP3 Tunes 2.2.3c
DJ Maze

MP3 Tunes is a freeware MP3 player created by a DJ for any kind of user that uses Windows.

Axife FM Player Lite 2.05
Axife Software

Axife FM Player Lite is the best freeware application for TV/Radio cards.

MicroCD 1.0
SolidSoftware

MicroCD is a freeware Minature CD Player for your desktop.

Pod Player for Windows 1.4.0
iPodSoft.com

Pod Player is a freeware software application to be used with your iPod.

AudioPlayer 2.6
FreeSoft

AudioPlayer is a freeware application and a Windows Media Player replacement.

Oldskool 0.2
RadLight, LLC.

Oldskool is a freeware multimedia player based on RadLight 4.

GMEP 1.3
Shinnoki

GMEP is a simple freeware media player for playing mp3 files.

Quartz AudioMaster Freeware 4.6 build 0026b
Digital Sound Planet

Quartz AudioMaster Freeware is a program that gives you access to a fully functional MIDI player, letting you record, mix, compose, play and share music using with just a computer and a sound card.